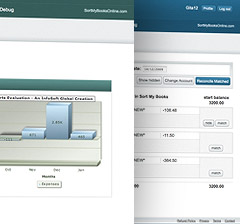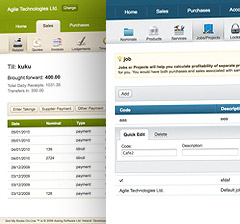 Refund and Cancelation Policy
A. Definitions.
The following terms shall have the following meaning throughout the Terms of Service.
i) The terms "Aisling Software Ltd.", "we", "us" shall refer to Aisling Software Ltd. and all its affiliates.
ii) The term "subscriber" refers to any person who maintains an account with us for keeping financial information entered or provided by such person.
iii) The term "you" and "user" shall refer to the subscriber and any person who visits this site for a legitimate purpose.
iv) The term "applicable law" refers to the law currently in force in Republic of Ireland and which shall govern this agreement.
v) The term "system" shall refer to the online accounting software platform provided by Aisling Software Ltd. and shall include the software running such platform as well as content.
B. General.
Should any subscriber wish to cancel their subscription, he/she must communicate the decision to cancel in writing to Aisling Software Ltd. prior to the next billing period. To protect the subscriber's account from fraudulent cancelation the accepted communications can be in the form of a traditional letter on company letter head paper delivered by post or fax. If the delivery method is by way of fax the originating fax number must be the same as the fax number registered with the subscriber's Sort My Books Online account. The subscriber may also login to their Company Account in Sort My Books Online and use the cancelation feature upon selecting the company to cancel in the Company Account list. Upon receipt of the subscriber's instructions to cancel their subscription, Aisling Software Ltd. will cancel all scheduled payments and discontinue making any charges to the subscriber's credit card or bank account.
When you become a monthly subscriber, Aisling Software Ltd. provides the Sort My Books Online service to you and the provision of services begin from the moment your payment has been accepted. Because of this, we cannot offer a cancellation or 'cooling off' period. This is in accordance with the EC (Protection of Consumers in respect of contracts made by means of distance communication) Regulations 2001 (Statutory Instrument 207 of 2001). We will of course cancel all future payments. For more information on this subject visit http://www.citizensinformation.ie/.
Should any subscriber have paid for more than a one month subscription the unused months of the subscription shall be prorated over the subscription period and refunded.
C. CONTACT US.
Subscribers may contact us to make enquiries or to the accuracy of their personally identifiable information and to request the update, correction or deletion of such information should they wish to do so. Any query, comments or concerns can be sent to us by email at support@sortmybooks.com or by postal mail at the following address:

Aisling Software Ltd.
Unit 3, KTI Centre
Deer Park
Killarney
Co Kerry
Ireland
V93 P83F